ESR 9: Validation of in vitro 3D liver model for efficacy and/or toxicology studies.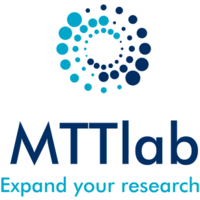 ---
ESR9
Project Title: Validation of in vitro 3D liver model for efficacy and/or toxicology studies.
Objectives: Initial ESR training will focus on the use of in vitro 3D spheroid models, both simple and multi-cell culture models. The second phase will focus on the validation of the new 3D spheroid model by comparing the efficacy and/or toxicological data obtained from testing several reference compounds in standard 2D assays, a spheroid human and murine model and a rodent in vivo model.
The ESR will be trained in the preparation and use of several 3D spheroid models, with a particular focus on liver cancer and/or metastatic models. High priority will be given to validation of a multi-cell culture model. The ESR will utilize the prepared models for toxicity testing, using a battery of tests (cytotoxicity, metabolomics, transporter inhibition, mitotoxicity etc.), and validate the model by comparing the results with previous animal toxicity results or human epidemiology, and establish the predictive strength of the new model.
The ESR will gain experience with various methods, including manipulation with primary and tumor cell lines, immunohistochemistry, histopathology, immunofluorescence, NMR metobolomics, RNA and protein detection and small rodent handling.
Expected Results: An in vitro method which can be used to supplement the in vivo efficacy and toxicity studies performed in accordance with OECD guidelines. A validated in vitro 3D hepatic model with defined levels of predictive strength of the drug efficacy and toxicity test. A comparison of the animal and human in vitro model data, with a demonstration of the predictive power of the 3D model endpoints to relevant animal study endpoints or human epidemiology.
Host: POLIMI
Main Supervisor: Cristina Degrassi (MTTlab)
Duration: 36 months
Planned Secondment: FNUSA-ICRC (3 months) during the first year to learn differentiation protocols from iPSCs; BIOMIMX (2 months) during the second year to develop a miniaturized in vitro model.
Enrolment in Doctoral Degree: PhD in Bioengineering at Politecnico di Milano
---
For any specific requests on this project, please get in contact with Dr.ssa Cristina Degrassi (degrassi@mttlab.eu)